Notice: There is no legacy documentation available for this item, so you are seeing the current documentation.
Following on from our article about Setting the Priority and Frequency for Content in the XML Sitemap, this article shows you how to override the defaults on individual content.
The instructions in this article apply to Posts, Pages, Media Attachments, any Custom Post Types, Categories, Tags and any Custom Taxonomies.
To get started, edit your content and scroll down to the AIOSEO Settings, then click on the Advanced tab.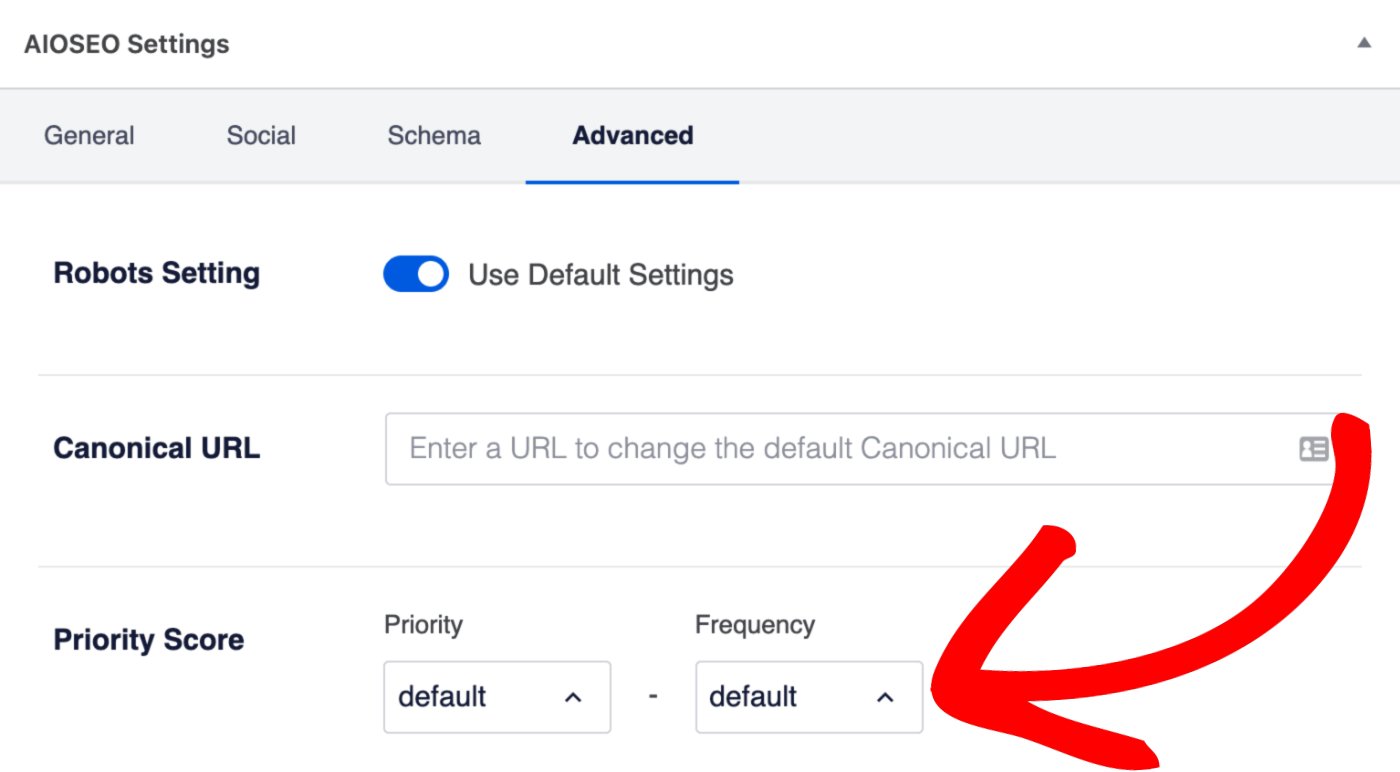 Here you'll see drop downs for Priority and Frequency. Use these to set the sitemap priority and change frequency for this specific item of content.
The Priority tag tells search engines how important any content is relative to all other content on your site. The values range from 0.0 to 1.0 with 1.0 being the most important. The default is 0.5.
The Change Frequency tells search engines how frequently content is likely to change.
All in One SEO calculates the Priority and Frequency based on a number of factors. If in doubt, we recommend leaving these set to Default.