Notice: There is no legacy documentation available for this item, so you are seeing the current documentation.
Once you have created a sitemap using All in One SEO, you will need to submit it to Bing. To do this you will need to register your site with Bing Webmaster Tools.
Once you have added your site as a property in Bing Webmaster Tools, navigate to Sitemaps in the left-hand menu.
Now click the Submit sitemap button in the top right corner of the screen.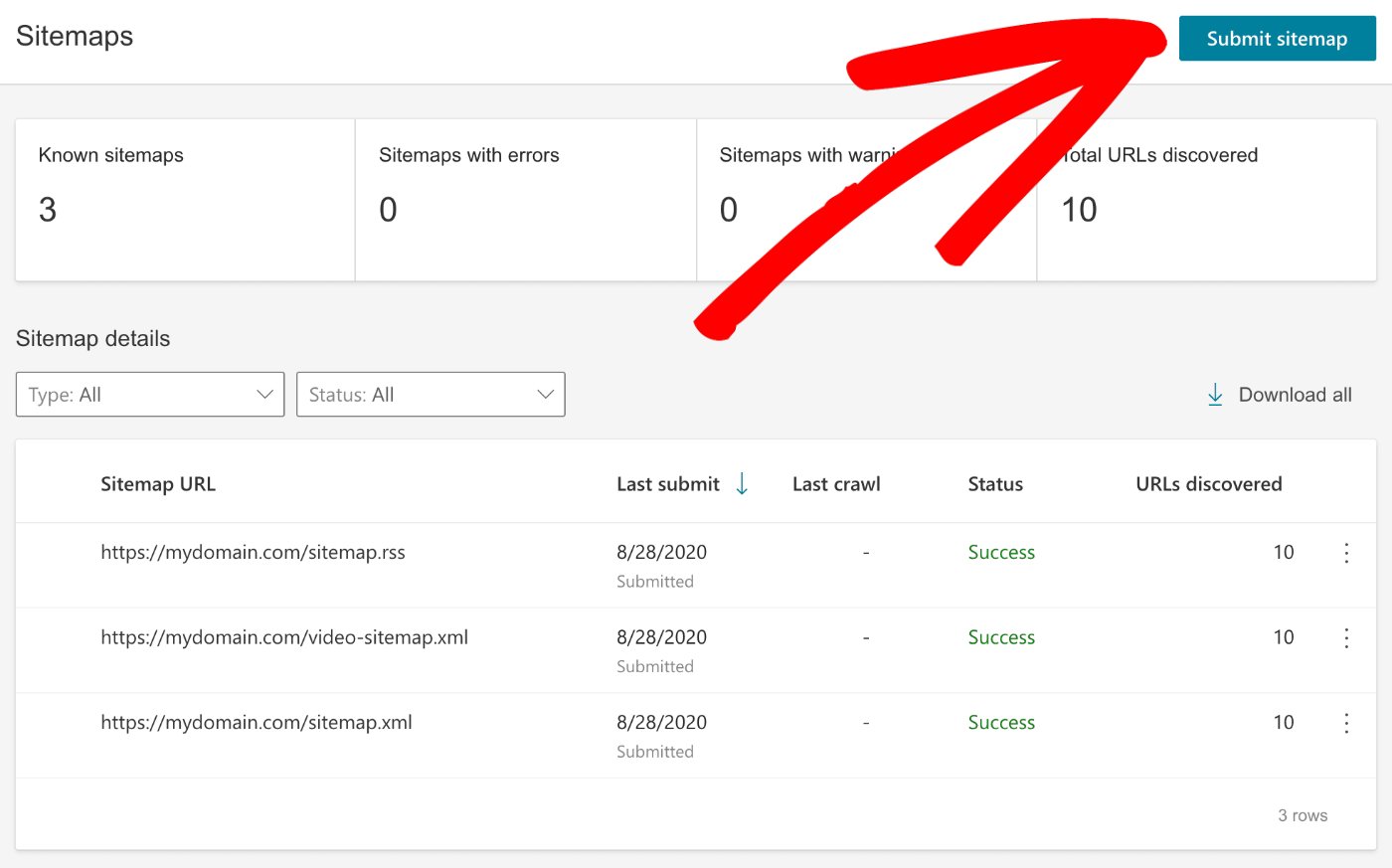 You should see a Submit sitemap form. Enter the full URL for your sitemap in the field, click the Submit button and you are done.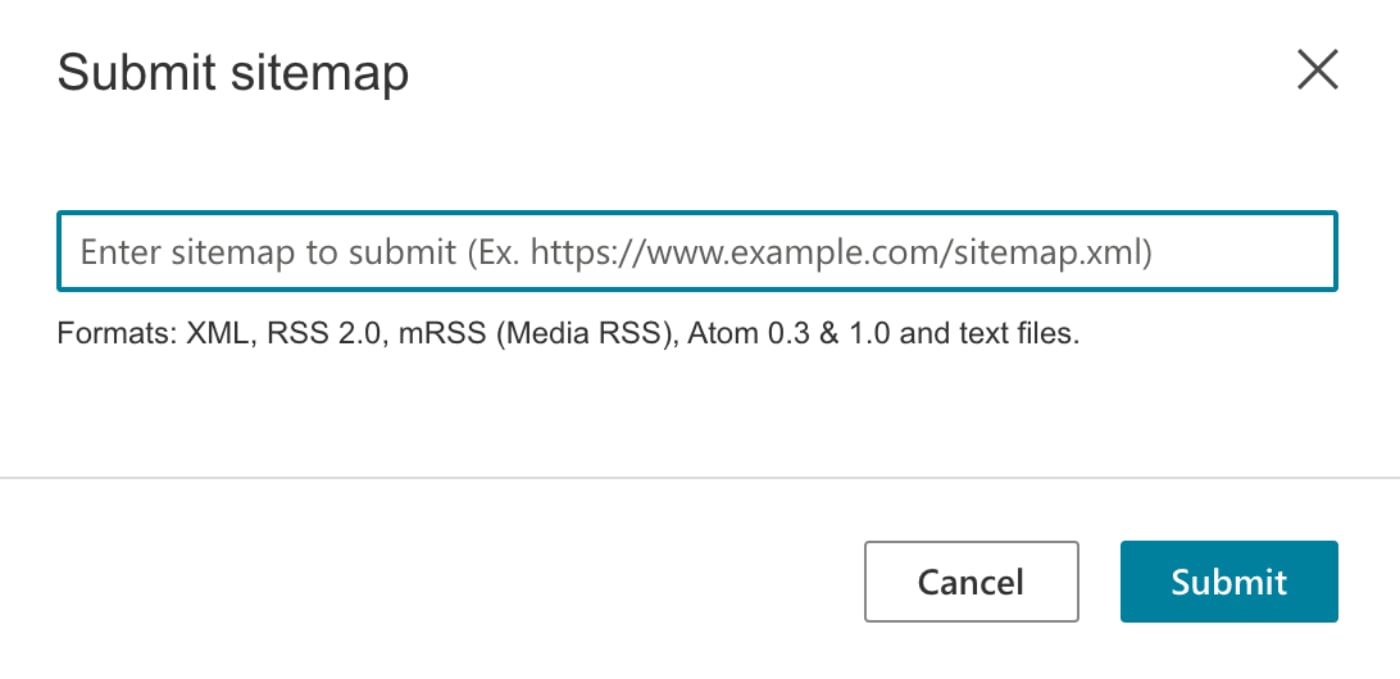 The default names for the sitemaps created by All in One SEO are:
XML Sitemap: sitemap.xml
Video Sitemap: video-sitemap.xml

RSS Sitemap: sitemap.rss
IMPORTANT:
It can take a while for Bing to process your sitemap. The length of time they take is entirely up to them and you cannot force them to process your sitemap any faster, so please be patient.
NOTE:
The XML Sitemap created by All in One SEO automatically includes all your images, so it means you don't have to submit a separate Image Sitemap.