All In One SEO (AIOSEO) just turned 14 years old, and what a wild ride it's been so far! Over the last decade, AIOSEO has helped millions of WordPress users to improve their website search rankings with ease.
We're celebrating our 14th anniversary by offering you a huge 60% discount!
Before diving into our special offer, let's take a quick look at our highlights from last year and what's coming next from All In One SEO!
Fun 14th Year Stats of AIOSEO
This past year, we accomplished a lot, thanks to the hard work of our team and continuous support from our users like you. Here are some cool stats to celebrate our 14th anniversary.
3 million+ websites are using All in One SEO.
We published 150+ blog posts and 270+ support documents.
We received around 1400 5-star reviews on WordPress.org and continue to maintain a 4.5 out of 5-star rating average. 
We officially translated AIOSEO into 56 languages.
Huge AIOSEO Birthday Sale
To celebrate our birthday, we've decided to have a limited-time sale this week, starting from June 22nd (Monday) and ending on June 25th (Friday).
If you purchase AIOSEO during this sale, you'll get up to 60% OFF.
This sale applies to both new sales and upgrades. So if you've been waiting for the right time to buy or upgrade All in One SEO, this is it.
What's New in AIOSEO
Over the last year, we've introduced tons of new features to AIOSEO. Here's a recap:
News Sitemap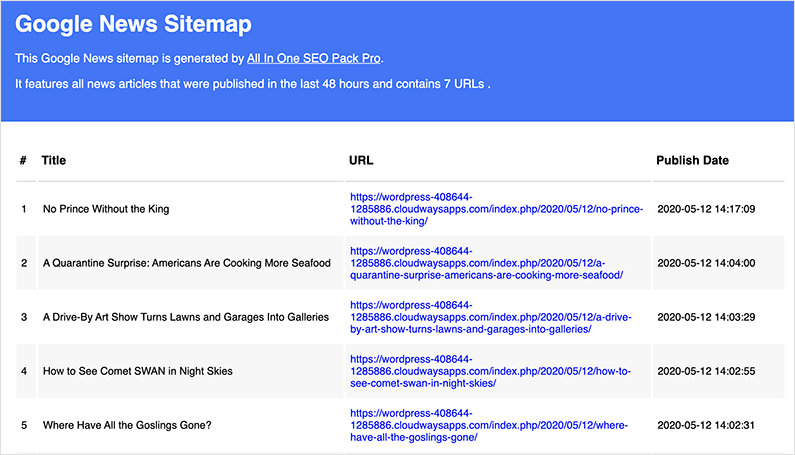 We introduced News Sitemap specifically for listing news articles. It enables Google to quickly find your news articles and display them in News search results.
Breadcrumbs
With our new Breadcrumbs feature, we made it super easy for you to display hierarchical breadcrumbs navigation on your website.
Multiple Locations SEO
We released the Local Business SEO addon to help you rank on Google for all your business listings, help customers to easily find your local stores, and attract more business from relevant local searches.
Redirection Manager
AIOSEO's Redirection Manager addon enables you to easily manage 301 redirects, keep track of 404 errors, and fix dead-ends.
Semrush Integration
We've built an integration with Semrush that helps you find additional related keyphrases for your focus keyphrase in AIOSEO.
Product Schema & FAQ Schema
Schema Markup makes your content look a lot better in search and includes all the information needed to spike people's interest. Product Schema tells Google to show rich product results whereas FAQ Schema enables Google to show a snippet with a list of questions and answers for your page.
Site Health Checks
Site Health Checks helps you monitor your site and lets you know about any critical errors or potential issues, so you can make sure everything's running smoothly.
RSS Feed Footer
We released RSS Feed Footer just so you can add a bit of content to the beginning and end of your posts in your RSS feed. With this feature, you can easily add credits, custom text and links, or even advertisements to help monetize your blog.
Local SEO Addon
Local search has exploded recently with "near me" and "close by" searches growing by over 900% in only 2 years. With our Local SEO addon, you can easily implement Google's local business structured data on your website
What's Coming Next?
We're so proud to be released tons of new features last year and there's still so much to come. Here's a quick preview of what's in store:
Full Site Redirect: Full Site Redirect helps you redirect a complete website to a different domain.
HTML Sitemaps: It lets your site visitors easily navigate through your site with HTML Sitemaps.
Free Headline Analyzer: This free tool helps you write irresistible headlines that boost traffic, shares and search rankings
Thank you for continued support in helping us make AIOSEO the best SEO plugin for WordPress.